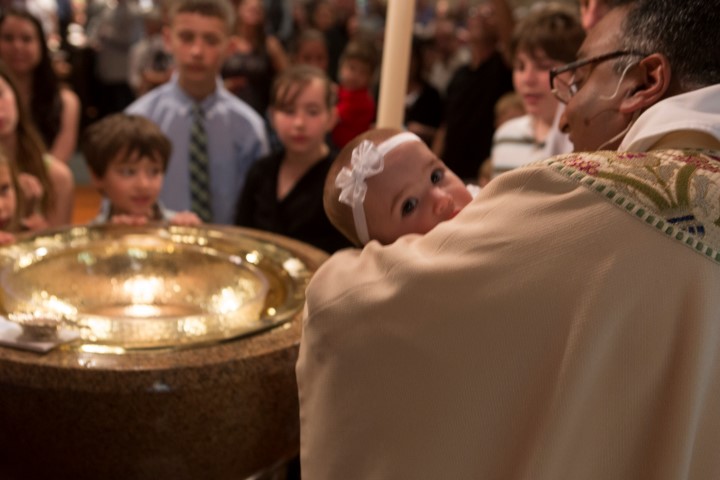 Baptism marks the entrance into a new community that follows Jesus. One of its primary features is welcoming believers to the Lord's table. The modern church makes a huge mistake when it fails to make this the boundary for who participates in its meal. As soon as you deny baptized people from other church bodies a place at your table, you denigrate the role of the sacrament. It becomes certification for membership in an institution rather than welcoming into the love of a community. Only those who are baptized by your officials qualify as real Christians.
Of course, there are plenty of other ways we have deprecated the sacrament in our day. Evangelicals insist upon making a decision for Christ the decisive event. Baptism becomes simply a sign that follows our choosing Jesus. Being born again is no longer being baptized but rather that moment that you decide to confess your sinful nature, say the Jesus prayer, and accept the salvation Jesus offers.
The whole idea of being welcomed into God's beloved community is replaced by the guarantee that this particular individual has gained access to heaven after death. An Evangelical pastor friend brought this home to me when he called my kind of ministry sacramental in the sense that I felt I had to care for those I baptized. He said he felt no responsibility except to bring people to a decision for Christ. He knew that many would soon abandon their promises, but that was their problem– not his.
Pentecostals also subordinate baptism when they give predominance to speaking in tongues. They assign glossolalia three functions: a means for personal prayer that expresses what words cannot, a means of public prayer by which God can speak directly to the congregation, and a sign that you personally are saved. This third role is necessary, because all sorts of people for all sorts of reasons get baptized. You can be sure your baptism worked, if you break out in tongues, even if this happens years after the event. On the other hand, sometimes it works in the opposite direction. You break out in tongues as a sign that you are saved and should be baptized. In either case, the tongues take precedence over the sacrament.
The crux of the matter is how you balance the individual and the community in different historical periods. Obviously baptism began as a predominately adult practice. There were no Christians. Children were baptized incidentally with the rest of the family. When the church grew, soon there were more children than adult baptismal candidates. Infant baptism became the dominant method. Some churches accommodated this by removing the confirmation part of the sacrament to the age society marked as the passage to adulthood. It was thought a young adult was mature enough to affirm their infant baptism.
Perhaps if we recognize the church is a community rather than an institution, we might begin regaining her counter cultural nature. You can appreciate this by considering how radical it was to make water baptism rather than circumcision our entrance rite. Women were full members in what was once a male-only society.