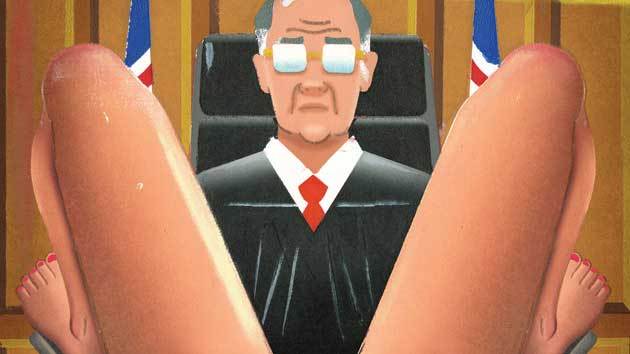 Shortly after I was ordained I was surprised when a fishing buddy compared himself to another friend with the words, "He is not a real Christian. He believes in abortion." I was speechless. I had never previously heard my friend express one thought about religion. But even more, although I had written papers on the subject and engaged in academic debates in divinity school, I had never before had a face-to-face conversation that without question cut off any creative discussion. I sensed there was absolutely nothing for me to say.
At first, I thought that conversation was an anomaly or, at the most, the way some sectarians used the topic to convince themselves they were right. Others were amicably talking with me about when life begins. After maybe ten years, most of us could agree that the fetus is some form of life and the discussion turned to defining life or personhood.
Then suddenly, creative conversation broke down and confrontation took over. The exchange on the fishing stream came to characterize most of the conversations I had on abortion. It didn't matter whether the participants were renowned theologians or fishing buddies, the lines were drawn. Those on one side were true Christians and those on the other were naive, ignorant, or even criminal. Innuendos and outright verbal assaults were thrown about that felt like mean-spirited self righteousness to me, no matter how much those speaking insisted they spoke in love.
For several years, my response has been trying to ignore the debate, hoping it would eventually go away. Obviously, it has not. Instead, it presently threatens to divide not only the Church but also the nation. Perhaps the way to return to creative conversation on this critical issue is to explore what happened. Let me very humbly offer my own perspective. I truly mean humbly, because I can only report where my own experience had led me.
I am inclined to think we are suffering from bad decisions about how the Church functions in a modern democracy. Until about forty years ago Christians, were expected to practice their religion privately. Then in 1979, Jerry Falwell, an Evangelical, founded the Moral Majority, an organization designed to promote political action. This movement gained speed in 1988 when Pat Robinson, a Pentecostal, ran for President.  It culminated in 2009 when Robert George called together Evangelicals, Roman Catholics, and Orthodox to sign the Washington Declaration that pledged co-operation in supporting political programs of mutual concern.
Throughout this development, abortion remained central and slowly but surely it became a political, rather than an ethical, issue. Few seemed to notice those participating in the debate were drawn into the movement from bioethics to biopolitics taking place in the larger society. Making a deal to get what you want was regarded as admirable. Results became all that mattered. Endorsing indecent politicians was accepted as necessary collateral damage. In the past, this kind of ends justifies the means strategy was understood as selling your soul.
The first step in reviving a creative conversation might well be recognizing the present discussion of abortion takes place in the context of the binary nature of politics in which people deal with ideologies and compromise. The second would then be remembering Jesus' admonition that his is not a political program. A better Christian approach would be treating abortion in the context of how our faith helps us handle particularly painful real life situations as unwanted pregnancies. That would mean giving considerate thought to the proposals of all.